February 24, morning
I received an invitation from Bonhams to their company in Hong Kong for the New York Spring Auction Preview. It is a rare opportunity to see those wonderful works of art. I certainly would not miss the chance. So I visited them on 24th morning on time.
I have known John, Bonhams HK Chinese Art Director, for a long time, while it was the first time to meet Edward from NY. I began my Auction Preview visit after our conversation.
First attracted me the most, is an early Thangka:
A thangka of AvalokiteshvaraShadakshari,14th century. Size: 44.1 x 38.7 cm
This is a typical 14th century Thangka. It is full of flavor of Nepal. In the Yuan Dynasty to the early Ming Dynasty, the theme of the four-armed Goddess of Mercy is very common. The lotus seats of Lord Buddha statue and second Buddha are accompanied by the petals with different colors. This style is full of period features!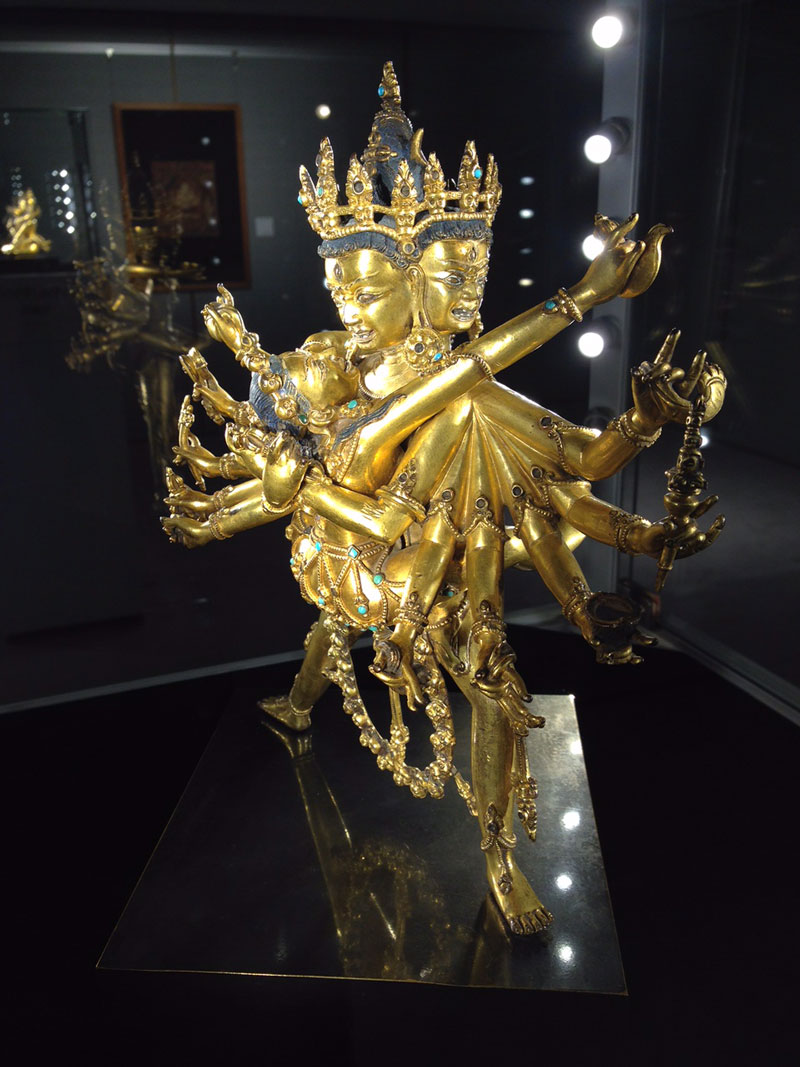 A gilt copper alloy figure of Chakrasamvara, Tibet, 15th century. High: 22.8 cm.
This is a well-preserved Heruka gilt statue. In addition to the exquisite workmanship, the statue size is huge. It is a rare treasure.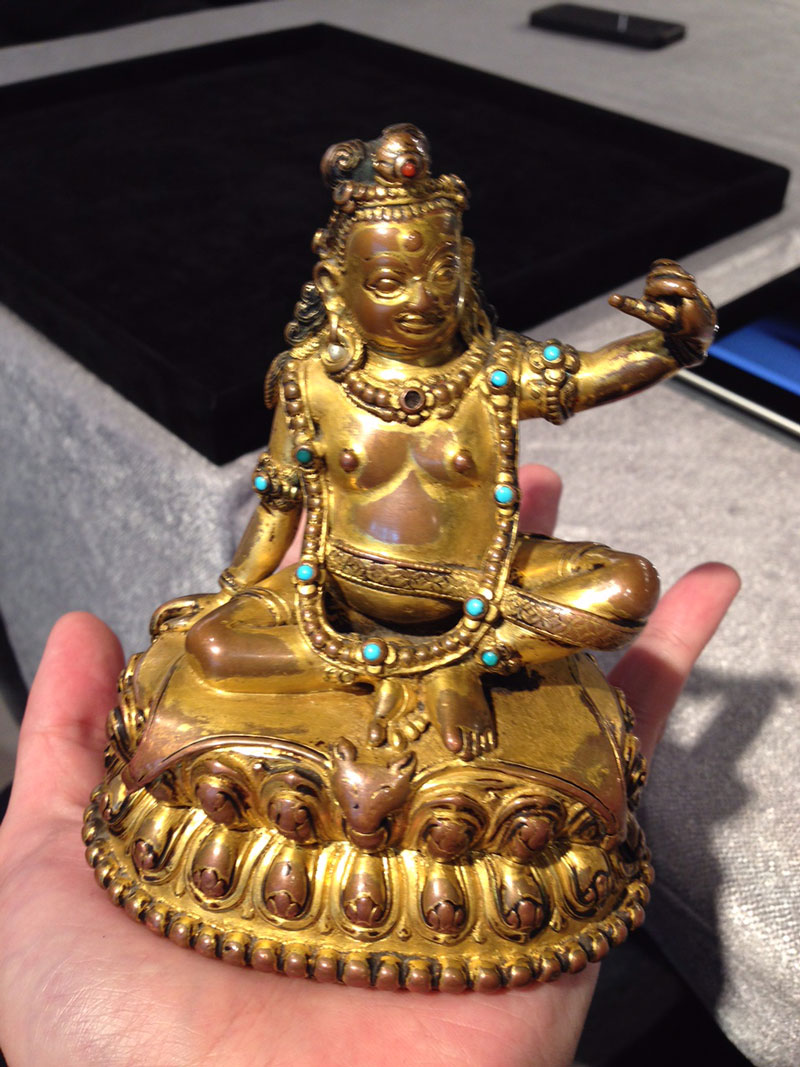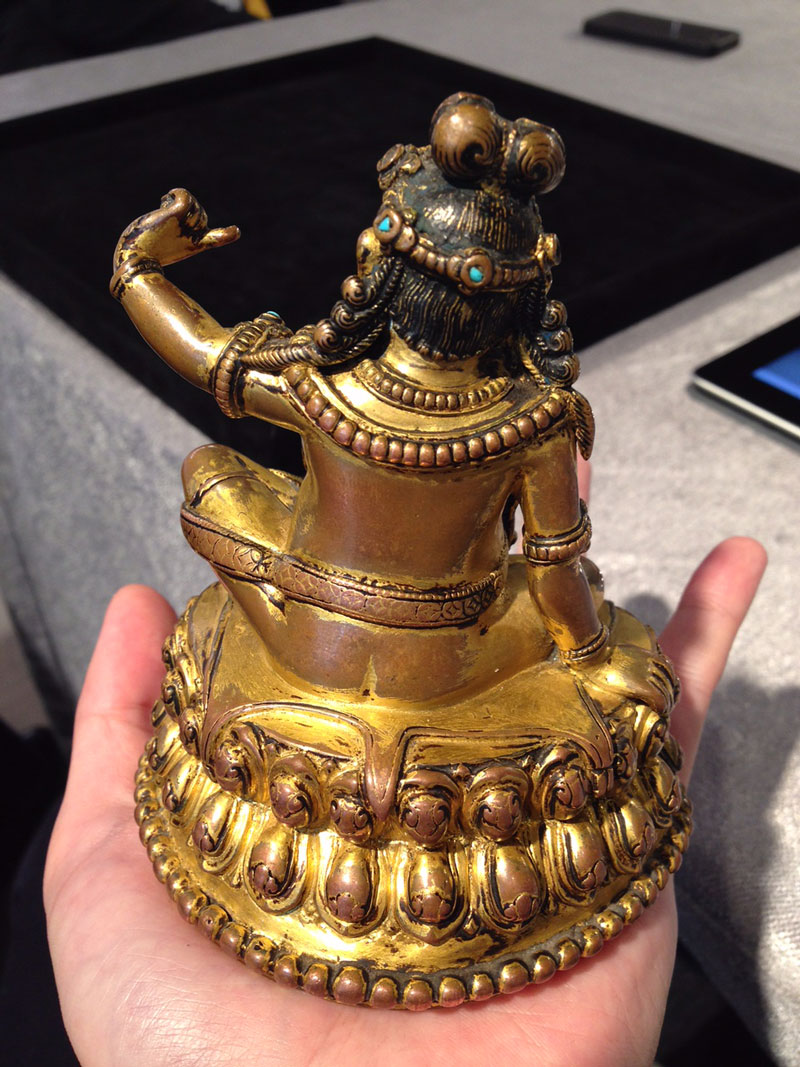 A gilt copper alloy figure of Virupa, Nepal, 14th century. High:12.5 cm.
Very pleasing work of art! The gold came off exposed the beautiful copper, with exquisite inlays. Feel terrific!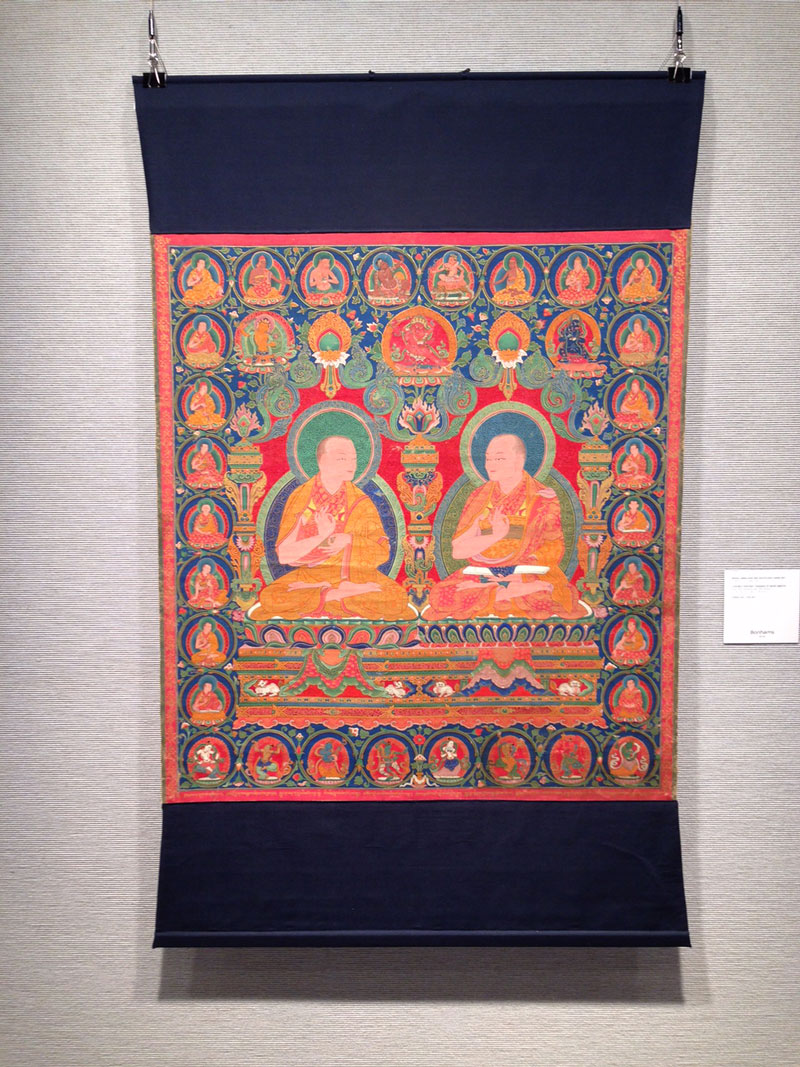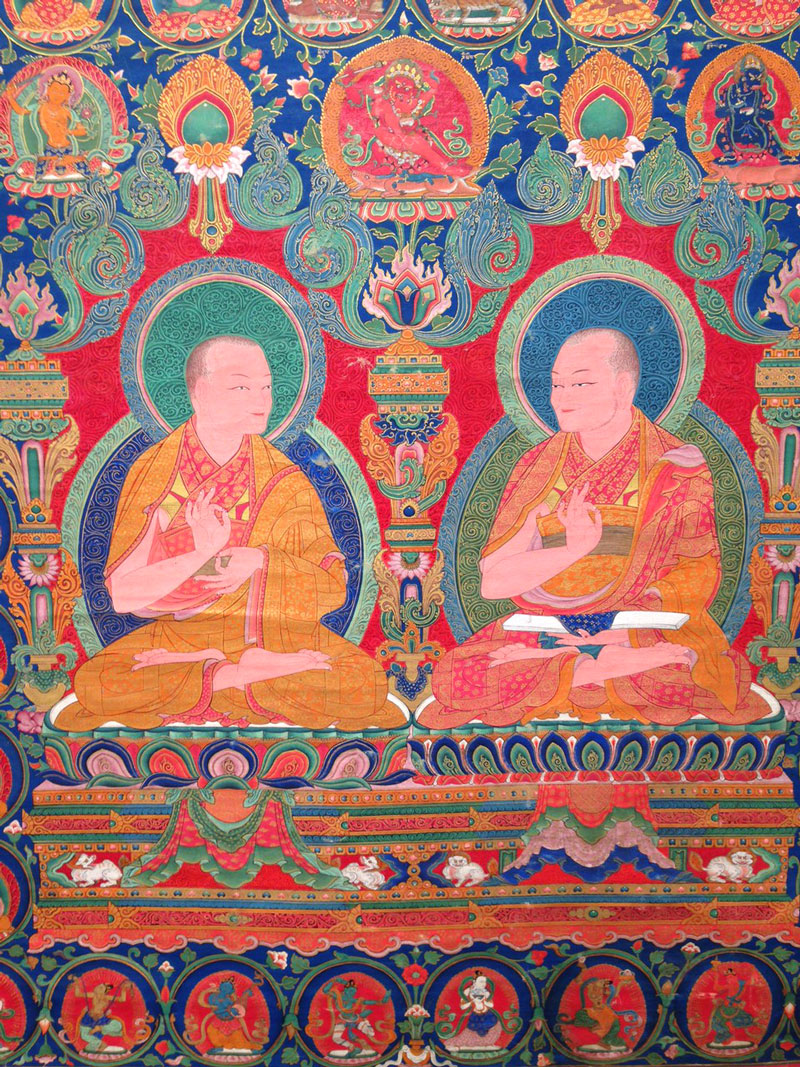 A lineage portrait thangka of the Ninth and Tenth abbots of Ngor monastery Southern Tibet, Ngor.circa 1557.
Amazing! It is really an outstanding 16th-century works. And good state of preservation, make it more valuable.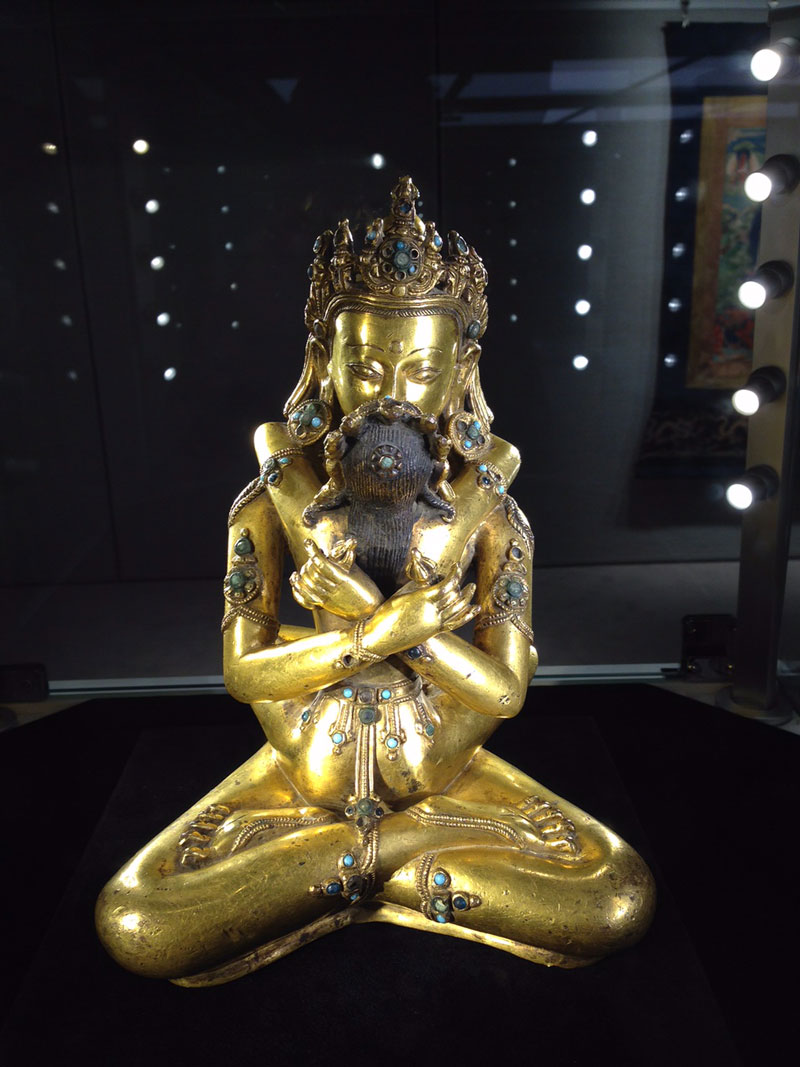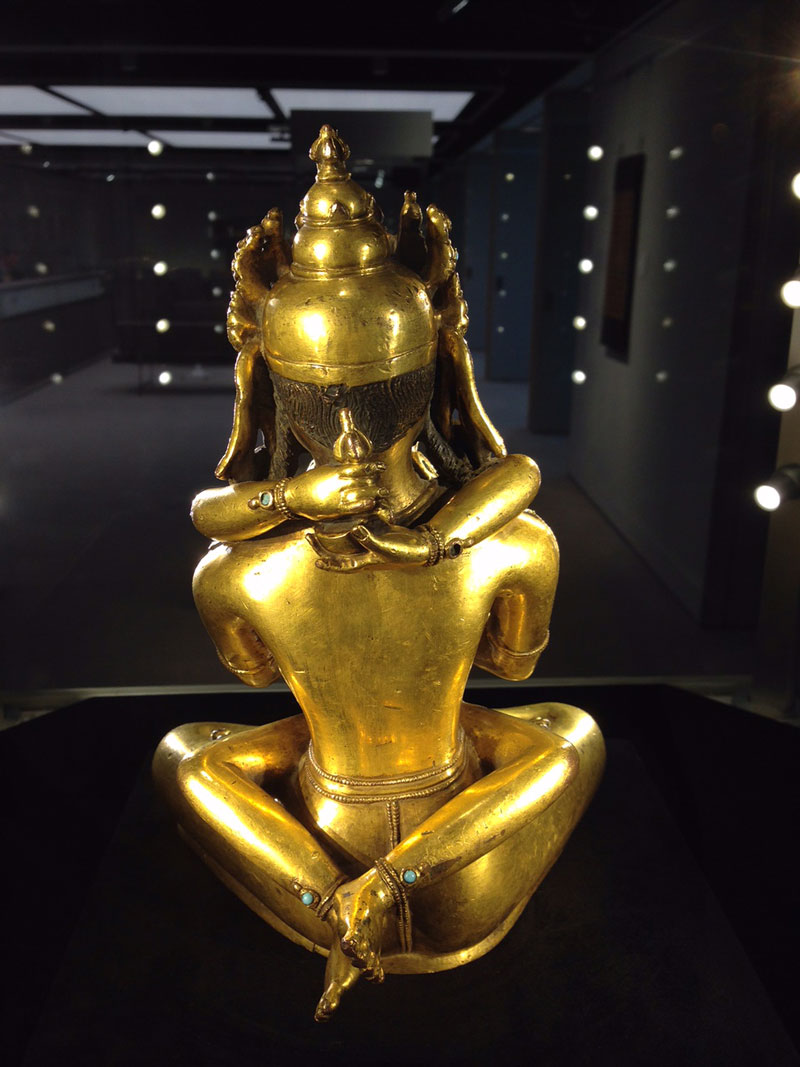 A gilt copper alloy figure of Vajradhara and Prajnaparamita Nepal or Tibet, 14th/15th century. High:22.8 cm.
It is a Nepal statue in high quality, wearing armor of ancient Nepal (Vajracharya Crown), the body holds Ming Fei (an imperial concubine), gilt very thick, and the size is not small!
In conclusion, Bonhams exhibited lots of wonderful art pieces in this Himalayan art special boutique which make an eye-opener. Also, it was a great experience to meet two experts Edward and John.